job placements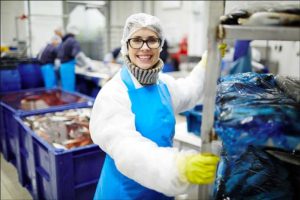 GENERAL PRODUCTION WORKER/SEAFOOD
This position is responsible for assisting with general production work, which may include:
Responsibilities:
Perform tasks associated with general sanitation
Weigh, wrap and pack meat/seafood
Prepare all products to the specification of the customer's orders
Store product in refrigerators/freezers
Clean work area to maintain health and sanitation standards
Perform all work assignments for a position in accordance with specifications, instructions, and requirements
Break down production equipment and prepare machinery for the next shift
Other duties as required
Qualifications:
Must have a flexible schedule to include working overtime if necessary
1st and 2nd shift positions
Locations: New Bedford, MA, and Rhode Island
---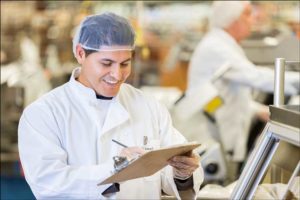 Quality Control Inspector
Essential Duties and Responsibilities include the following. Other responsibilities w/ similar skills and work conditions as assigned.
Pre-Operational inspections of all production lines.
Performs product sensory evaluations of scales, moisture machines, and thermometers daily calibrations.
Conducts temperature checks, count and defect checks, monitor
Enforce Good Manufacturing Practices (GMP's).
Promotes food safety and quality program within the plant environment.
Monitor and address plant food safety and quality concerns.
Filing and maintaining all completed HACCP related paperwork as related to product, equipment, and facility.
Obtaining samples of product lines for analysis to ensure the product meets both product and customer specifications.
Proper and expedient disposition of all samples taken throughout the day via a chain-of-custody form that is to accompany samples.
Required Skills/Abilities:
Strong organizational abilities are necessary to be successful in this position.
Self-motivated, possess high energy, and have an excellent verbal and written communication skills, as well as a thorough understanding of computers and their programs.
Must be able to interact in a dynamic team environment while displaying tact and diplomacy with peers and management alike.
Bilingual in English and Spanish.
USDC HACCP certification is not required but must be willing to become HACCP certified if offered.
Education and Experience:
High School diploma or equivalent.
Manufacturing experience, preferably with a Food Safety background.
Proficiency in English, high-level verbal and written communication skills.
Physical Requirements:
Prolonged periods sitting at a desk and working on a computer as well as standing and walking regularly.
Must be able to lift 20-30 pounds at times, occasionally up to 50 pounds.
Proficiency in English, high-level verbal and written communication skills.
Location: New Bedford, MA
Pay rate: based on experience
---
MACHINE OPERATOR
This position is responsible for finishing molded parts per work instructions in an efficient and safe manner.
Responsibilities:
Finish molded parts per work instructions in an efficient and safe manner.
Follow standard operating procedures, WIP scanning procedures, work instruction, safety procedures, and established manufacturing practices as defined by Finishing department management.
Maintain open and effective communication with shift leadership and notify shift leadership immediately of any issues or concerns throughout the shift.
Perform other duties as required or requested.
Qualifications:
Requires use of grammar and arithmetic such as addition, subtraction, multiplication, and division; must be able to use decimals and fractions, formulas, charts, tables, and specs.
Must be able to use measuring instruments.
Must be able to check and fill out reports and forms as directed
Must be able to pass drug screening.
Must be able to pass a background check.
Physical Demands and Work Environment: 
The work environment consists of a manufacturing environment that may have exposure to noise, varied temperatures, smells, and chemicals.
Work near moving mechanical parts 2/3 of the time
Exposure to extreme heat (non-weather) 2/3 to all of the time.
Exposure to fumes or airborne particles 1/3 to 2/3 of the time.
Loud levels 2/3 of the time.
1st and 2nd shifts Hours are 2 pm until 10 pm (2nd shift) and 10 pm – 6 am (third shift).Location: New Bedford, MA    PAY RATE: $16.15-$18 VARIES BY DEPT.
---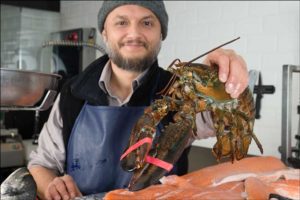 LOBSTER PACKER
These duties may be modified, and other duties assigned.
Responsibilities:
Pick and pack live lobsters.
Setup boxes and labels for orders.
Move and load crates and pallets on/off delivery vehicles.
Assist in cleaning and maintenance of the facility.
Work on the production line to get shipments ready.
Shipping and receiving of the products.
1st and 3RD shifts are available
Location: Bourne, MA
PAY RATE: 1ST- $17
3RD-$18
---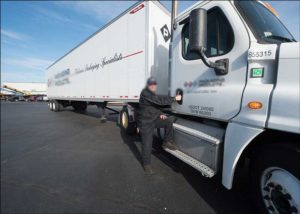 Class B Driver
Empire Staffing Inc – New Bedford, MA
Job description
Empire Staffing Inc. is currently looking for an experienced class B driver to serve our supply chain logistics department in a safe and timely manner.
Responsibilities
Transport finished goods and raw materials over land to and from manufacturing plants or retail and distribution centers.
Inspect vehicles for mechanical items and safety issues and perform preventative maintenance
Plan routes and meet delivery schedules
Document and log work/rest periods and miles spent driving and retain fuel/toll receipts
Input "macros" into our automated system for each stage of the loading and unloading process
Comply with truck driving rules and regulations (size, weight, route designations, parking and break periods) as well as with company policies and procedures
Maneuver trucks into loading or unloading positions
Collect and verify delivery instructions
Report defects, accidents, or violations
Skills
Proven work experience as a class B driver
Hands-on experience with electronic equipment and software (GPS, AVL units, CB etc)
Ability to drive long hours and travel regularly
Extensive knowledge of applicable truck driving rules and regulations
No recent moving or driving violations
Adaptability and foresight to handle unexpected situations (traffic, weather conditions etc)
Valid truck driving license
1ST SHIFT
PAY RATE: BASED ON EXPERIENCE
Note: Images shown on this page are not intended to depict an actual place of employment. They should be used as reference examples.
Class B Driver courtesy of markmedeirosphotography